LASIK & Refractive Surgery Co-Management in Manchester
Vision Correction You Can Count On
Discover a Whole New World With LASIK and Other Refractive Surgeries
Wish you could see the world more clearly without having to rely on your glasses or contact lenses?
Refractive eye surgery may be the perfect solution for you!
With LASIK, you'll enjoy clear vision, all day, everyday — without any need for corrective eyewear.
Have any of the following?
Myopia/nearsightedness–difficulty seeing faraway objects
Hyperopia/farsightedness–difficulty seeing near objects
Astigmatism–blurred perception of near and far objects
Gone are the days of foggy, rain-speckled lenses. LASIK will give you the clear vision you desire and the confidence you deserve.
---
Ready to See the World With Crystal Clear Vision?
Closed everyday for lunch from 12-1pm.
---
What is LASIK and Refractive Surgery Co-Management?
LASIK and other refractive surgeries are delicate, and it can all feel overwhelming. That's why we work together with the eye surgeon to provide you with the best outcome in the most efficient manner.
We'll provide you with all the information you need to make an informed decision and determine whether you're a candidate for refractive eye surgery. If so, we'll refer you to the ophthalmologist for surgery. Following surgery, we'll provide post-operative care to make sure you maintain healthy, clear vision.
Getting co-managed for LASIK and other refractive surgeries is an advantage, as you benefit from the expertise of two medical experts who work together to provide you with the best eye surgery results possible.
Contact Anderson Eye Care in Manchester to schedule a consultation and find out if LASIK (or other refractive surgeries) is right for you.
---
How LASIK and Other Refractive Surgeries Improve Vision
Have trouble seeing near or far away? The source of the problem may be the curvature of your cornea. An irregular corneal shape affects the way light hits the retina–which sends visual signals to the brain.
LASIK and other refractive surgeries change the shape of your cornea to offer you clear vision, without the need for contacts and glasses. After the surgery, you'll be able to swim, shower and play sports without a second thought about your eyesight.
---
LASIK & Refractive Surgery Benefits
Highly effective

There is a reason LASIK is so popular–96% of patients report satisfaction after this procedure.

Works quickly

You may see results from LASIK or other refractive surgery quickly–sometimes as soon as a day or two after the treatment.

Minimal discomfort

You are unlikely to feel any pain during the procedure thanks to the numbing drops. Also, you won't need stitches or bandages after surgery.

Quick recovery time

Compared to other eye surgeries, LASIK has a relatively quick recovery time. Although the speed varies from patient to patient, you may feel like yourself again in as little as 6 to 12 hours.
---
How to Prepare for LASIK and Other Refractive Surgery
Stop wearing contact lenses–your eye doctor will tell you how soon before surgery to wear glasses instead of contacts.
Understand the procedure–talk to your eye doctor about what to expect.
Arrange a ride–you won't be able to drive home from the clinic, so coordinate with a friend or relative.
Arrive with a fresh, clean face–don't apply eye makeup and avoid wearing heavy lotions or perfumes before the procedure.
---
What to Expect from the Treatment
The eye surgeon will apply numbing drops to your eye.
They will keep your eyes open with a device .
The eye surgeon will make a small flap in the surface of your cornea with a laser or microkeratome–a precision surgical instrument.
You will look directly at a light while the eye surgeon reshapes your cornea.
The surgeon will place the flap back in place so it can heal.
---
LASIK and Refractive Surgery After-Care
Apply eye drops as directed by your eye doctor.
Rest your eyes as much as possible in the ensuing days.
Avoid rubbing your eyes.
You may return to your regular activities including driving, after a few days.
Go to all post-operative eye examinations.
You may experience blurry vision after surgery. This should go away, but if it persists after several months, discuss it with your Anderson Eye Care eye doctor.
---
LASIK & Refractive Surgery Co-Management in Manchester
Meet our Eye Doctors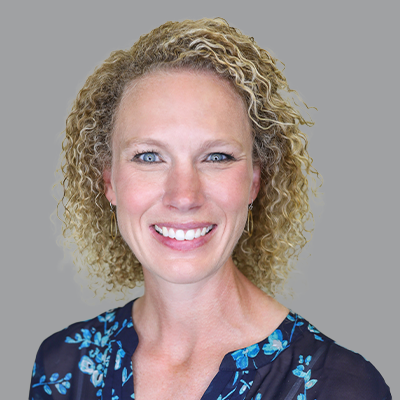 Monday

8:00 am - 12:00 pm
1:00 pm - 5:00 pm

Tuesday

8:00 am - 12:00 pm
1:00 pm - 5:00 pm

Wednesday

8:00 am - 12:00 pm
1:00 pm - 5:00 pm

Thursday

8:00 am - 12:00 pm
1:00 pm - 5:00 pm

Friday

7:45 am - 12:00 pm
1:00 pm - 4:00 pm

Saturday

Closed

Sunday

Closed

Nov. 23

Closed

Dec. 25

Closed
VSP

Medicare

United Healthcare

Aetna

Cigna

Spectera

Superior Vision

Davis Vision

EyeMed

Anthem Blue Cross Blue Shield
- Sep. 25, 2023
Dr. Jeremy Anderson has been wonderful. When I 1st went to him he was very patient in finding just t
... Show More
he right type of contacts for me. It took several visits and multiple contacts till we found what really works wonderfully for my eyes. I have been going here for many years and have always been very satisfied. I would recommend Anderson eye care to anyone who needs a kind, friendly, professional eye doctor.
- Sep. 19, 2023
Everything was great, now I'm wearing my contact lenses and I feel really happy Thanks so much
- Sep. 14, 2023
Excellent care from start to finish! Dr. Anderson took his time, explained clearly my issues, and a
... Show More
nswered my questions. Highly recommend!
- Aug. 28, 2023
Never had a problem in all the years I have been going there.
- Aug. 26, 2023
Great service and great people!!
- Aug. 11, 2023
Great EVERYTHING!! Staff and Dr.'s and the place is very clean! Great care. The Anderson's are a gre
... Show More
at family too.
- Aug. 08, 2023
Dr. Jeremy Anderson was amazing. He explained things thoroughly and was happy to answer all of my qu
... Show More
estions. His staff was also very friendly and helpful. I highly recommend this office.
- Jul. 31, 2023
They're just a phone call away for great service. You can hear their smile. Always helpful for anyth
... Show More
ing I ask about.
- Jul. 27, 2023
Great service and friendly staff.
- Jul. 12, 2023
Genuinely impressed with how gracious and professional everyone was. Highly recommend!
- Jul. 11, 2023
There are a lot of places out there, but I would not trade them for Anderson for anything. The docto
... Show More
rs, the staff-all are very good. They are also friendly, helpful, and considerate. The glasses prescriptions were spot on. You cannot beat good service like that.
- Jun. 15, 2023
Very nice doctors and staff who helps me pick out/adjust/decide on new glasses.
- Jun. 09, 2023
Dr. Anderson and his staff will take the time to make sure you are satisfied and they are all very e
... Show More
asy to communicate with. I highly recommend Anderson Eye Care!
- May. 26, 2023
Best people! Thank you for helping me see clearly again!
- May. 08, 2023
Great office!! Staff and Dr. Keele were wonderful. Definitely recommend this office.
- May. 05, 2023
Very helpful staff and affordable products.
- May. 04, 2023
My granddaughter had trouble with her eyes. They got her in quickly and the experience was wonderful
... Show More
- Apr. 25, 2023
I was very pleased with their services!
- Apr. 23, 2023
Anderson Eye Care is an example of caring and professionalism. The staff go above and beyond to meet
... Show More
the needs of a patient! I can't imagine going anywhere else. Kudos to the entire office for what you do.
- Apr. 20, 2023
They are five stars every time. Professional, friendly and extremely knowledgeable. They have all st
... Show More
ate of the art equipment!!!
Lasik Refractive Surgery FAQs
---
Ready to see the world more clearly?
Say goodbye to blurred vision, once and for all